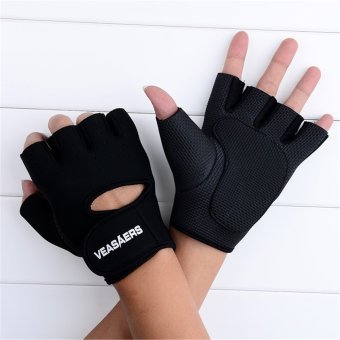 Latest Price: PHP368.00
Brands: ETOP
Category: Sports & Outdoors > Exercise & Fitness > Fitness Accessories
---
Product details of ETOP Cycling GYM Half Finger Gloves Exercise Training (Black)
100% Brand New.
4 Colors for your choice: Blue/ Black/ Rose Red/ Gray
Material: Nylon & Rubber
Size: M L XL (Measure around hand with thumb extended)
M-- (abt.) hand circumference 16.5cm to 18.5cm/ 6.49inch to 7.28inch
L -- (abt.) hand circumference 18.5cm to 20.5cm/ 7.28inch to 8.07inch
XL--(abt.) hand circumference Above20.5 cm/ 8.07inch
Using telescopic material
Easy to wear
Good permeability
In the palm of glove places with a rubber antiskid material,it has the role of protection and fixed.
Sticking buckle design, size can be adjusted
Suitable for driving, barbell, dumbbell, rowing, weightlifting, tug-of-war, and various kinds of sports fitness.
Sponge palm pads of Ergonomic design protect the palm and not reduce flexibility and comfort at the same time. The rubber of Gloves' edge protect main joints. It is comfortable and pay equal attention to protection, and good design with handsome appearance.
1 Pair of Sport Fitness Gloves
100% Brand New.
Brand New
Material: Nylon & Rubber
Complete ETOP Cycling GYM Half Finger Gloves Exercise Training (Black) Product Preview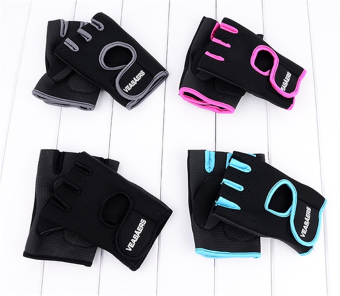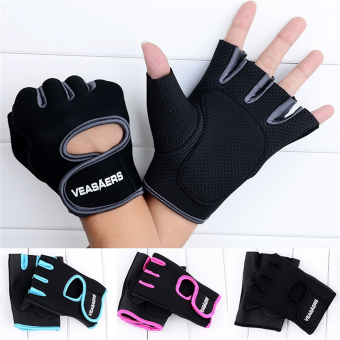 ---
Product Comparison ETOP Cycling GYM Half Finger Gloves Exercise Training (Black) Models and Prices